Personalized health. Simplified.
Today 86% of disease is chronic and lifestyle driven. The Wellness Place was created to get you well and keep you well, as efficiently and affordably as possible. Together we create a personalized health plan—including genetic, nutrition, acupuncture, exercise, relaxation, and more—that guides you towards your best health. Add continuous care for frequent updates to your health plan based on your progress.
Yes, you can use a FSA or HSA for your visits with us! Check with your provider to see if care at The Wellness Place is covered by your insurance. It's easy to download a superbill from our online app after each visit to submit for insurance reimbursement.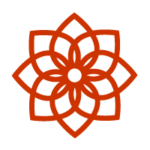 360˚ Assessment
For people looking for a one-time 360º evaluation and a personalized wellness plan for living healthier.
$497
BILLED ONCE
In-depth Function Blood Chemistry Review
1 hour Initial Consult
1 hour Report of Findings Meeting
Written Report of Finding with Wellness Plan and Diet and Lifestyle Recommendations
Recommendations for Additional Testing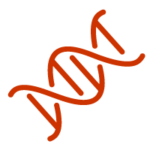 360˚ Assessment + Epigenetics
Dial in YOUR individual nutrition and lifestyle needs to optimize your life using your 23andme report!
Thorough review of:
• Nutrition (+$399 individually)
• Sleep (+$276 individually)
PACKAGE OF NUTRITION & SUPPLEMENTATION WITH BONUS SLEEP REPORT:
+$675
• Hormones (+$276 individually)
PACKAGE OF ALL 6 REPORTS FOR THE PRICE OF 4:
+$1,227
Journey to Wellness
For people who have completed the 360˚ Assessment and want a dedicated partner in implementing their Wellness Plan; a holistic approach, smarter diagnostics, and an always-there partner in health.
$597/mo
FOR 3 MONTHS
or $1,700 paid all at once
($91 savings)
Implementation of Wellness Plan
3 months of care
"Testing Bank" of $1,000 for advanced tests
10 30 minute one-on-one consultations
Access to Members Site
Supplements and skin care products available at 10% discount
East-meets-West Journey Austin
All of the above benefits plus add 30 minutes of acupuncture to any of your 30 minute consultations for a full hour of wellness to focus on stress, pain, sleep, or hormone balancing.
+$30
($10 SAVINGS)
Live in Wellness
You've graduated on your Journey to Wellness! Ongoing maintenance ensures sustained wellness. Have an ally to keep you accountable or for when life's challenges throw you a loop!
Reduced fees for followup appointments
Plus continued:
• access to membership platform
• access to advanced testing
• access to patient portal for simple questions
• 10% discount on supplements and skin care products
• Private Facebook Group
Live in Wellness Austin
All of the above benefits plus reduced fee for acupuncture and/or nutritional consults to maintain the benefits you've gained.
$90/1-hour
($10 SAVINGS)